At Daycool Heating and Air, we are your heating and cooling Professionals in Fairhope! We maintain a high level of quality among our staff and all of our installers and technicians are trained to repair, service, and install nearly every make or model air conditioner or heater for your commercial or residential property.
The quality of our work ensures that you will be satisfied with a job well done and can rely on us if you experience issues in the future. Knowing you have a company you can trust keeps you comfortable when it comes to your interior warming or cooling needs. Find out how it feels to keep cool with Daycool's HVAC team today!
Why Choose Daycool Heating & Air?
We know what it feels like to have your AC or heater experience problems at the most inopportune moments. This means you need a fast and friendly response to keep you cozy. Our fleet is on the road and ready to fix your issues quickly and efficiently and our knowledgeable team will save you time and money with their extensive understanding of common and complex problems that occur on the Gulf Coast.
Too Hot? Too Cold?
When something breaks down, it's tempting to go the quick route and pay for repairs to get it up and running again. That quick-fix may seem the least expensive route now, but it may not offer the most value in the long run.
Be Preventive and Contact Daycool Heating & Air
The goal of preventive maintenance is to keep you from needing a new installation. By scheduling standardized service of your equipment or systems, we reduce attrition causing failure.
If you need air conditioning or heating installations or repairs, Daycool Heating & Air is just who you need. Contact us today at 251-220-0706 to learn more about our HVAC services in Fairhope!
Customer Reviews from Fairhope
Denise K from Fairhope, AL
Reviewed on
Aug 30th, 2016
Travis was able to provide service on the day I called. He is knowledgable and very helpful. I will use this company and ask for Travis
James B from Fairhope, AL
Reviewed on
Aug 28th, 2016
Did a good job. Friendly, energetic.
Estimate Requests from Fairhope
Brown R. on July 17, 2018 3:58:20pm
Asked if they specialize in ductless units
Jeffrey G. on June 6, 2018 3:19:49pm
My dryer says the vent pipe is restricting the air flow. The vent pipe goes vertically up through the roof. Do you clean dryer vent pipes? How much do you charge? The house is one story, there is a 30 degree bend in the pipe.
Blogs related to Fairhope
6 Signs Of Wear And Tear On Your Ducts
Depending on the age of your home, and the type of ductwork you have, it may be time to re-evaluate your current installation. If you have solid ducts, and notice any of these signs, it may be worthwhile to weigh all the options for cleaning, repair
Tips For Using A Space Heater
Although most of winter has passed us by, there are still some cold days ahead. You may need a space heater to warm an unheated area, provide a stop-gap while the furnace waits for repair, or simply add a little more heat in a drafty home.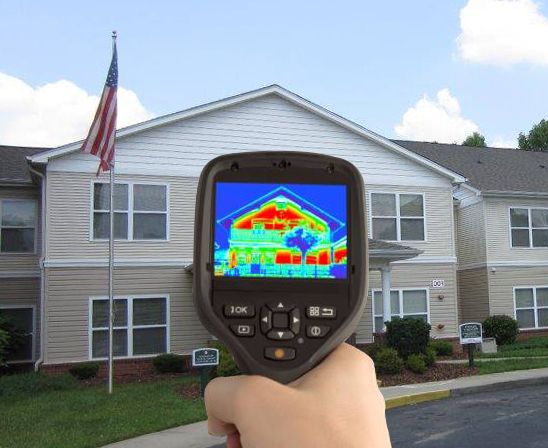 Even New Homes Need a Home Energy Assessment
Every home should undergo a home energy assessment for energy efficiency, even new homes. Here are some of the reasons why.