HVAC Services in Orange Beach, AL
Alabama's humid climate makes having a good HVAC system a necessity for a comfortable home or workspace. Daycool Heating & Air is your partner for all your professional air conditioning and heating needs. Our professional installers and technicians can service, repair and install any make or model of HVAC equipment for your home or business.
Daycool Heating & Air's extensive experience with air conditioners and heaters ensures that your home or commercial space will enjoy the energy savings and efficiency that a properly installed and maintained HVAC system offers. This means you can live and work in complete comfort without wasting money or unnecessarily impacting the environment. Keep cool – or warm -- with Daycool's HVAC team today!
Why Choose Daycool Heating & Air?
While we often think of Alabama as a "hot and humid" state, it has varied weather conditions and average temperatures. Extreme highs of 111°F and lows of -27° F have been recorded, though the annual average temperature is only around 64°F. Humidity is also quite high throughout the state, hovering between 50 and 80 percent in most parts of the state and peaking near the Gulf of Mexico, in places such as Orange Beach.
Given these conditions, having an HVAC system that functions properly is absolutely vital to maintain an ideal level of comfort in homes and offices. However, the technically demanding installation and maintenance of many types of HVAC systems makes it important to call qualified professionals such as those from Daycool Heating & Air.
Daycool's team of experienced HVAC professionals is on the road and ready to tackle any AC or heater issue you might have. Our combined experience and hands-on knowledge allow us to quickly and easily diagnose and fix even complex problems with HVAC equipment.
Another advantage of going with Daycool Heating & Air is our fleet of maintenance vehicles, which is ready to respond as soon as your air conditioner or heater starts giving you problems. This quick response time has made us the go-to option for air-conditioner and heater repair and maintenance in Orange Beach—and beyond.
Reasons to Have Daycool Maintain Your HVAC
You shouldn't wait for your HVAC system to break down before you contact our team. Make sure to get in touch with Daycool Heating & Air for regular maintenance or at the first sign of trouble with your heater or air conditioner. This will help prevent potentially catastrophic issues and expensive repairs down the road.
The following problems can arise from faulty HVAC systems:
Mold and mildew growth
More air pollutants in your home and work space.
Higher energy costs
Fortunately, Daycool Heating & Air offers services that'll improve your indoor air quality, comfort, and health. The list includes:
If you need air conditioning or heating installations or repairs, Contact Daycool Heating & Air at 251-220-0706. Call us to learn more about our HVAC services in Orange Beach!
Blogs related to Orange Beach
Use Your Ceiling Fan To Boost Your HVAC Efficiency
You may be ignoring a money-saving tool that already exists in your home - one that could save you ten, twenty, even thirty percent over the course of a summer! Reports vary as to results and savings
Spring Cleaning Your Ductwork
When we think of spring cleaning, we think of washing windows, cleaning carpets, and refreshing the draperies and mini-blinds. There are other areas of the home that benefit from annual maintenance, and some of them are too important to overlook.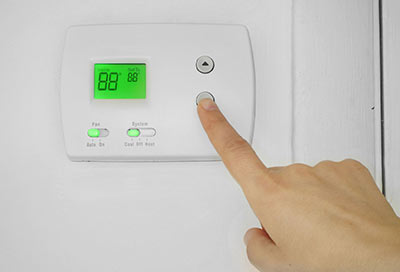 Tips to Help Homeowners Save on Heating Bills
When you experience days that are colder than most, the tendency is to crank up your heater to provide you with more heat. Here are some tips that can help you lower energy consumption and subsequently save on heating bills